Is your teen shut down emotionally or maybe incredibly anxious?
Emotional regulation is when it's difficult to redirect and refocus when there's a lack of emotional control.
Emotional regulation is a sensitive topic for me.
As a pediatric speech language pathologist, I knew about executive function. I worked with younger kids so I wasn't as tuned into it for the older kids. I also didn't fully understand the emotional regulation behavioral component.
While in the thick of raising my kids I didn't acknowledge and comprehend how our nervous systems co-regulate.
Lots of stuff I didn't know that I didn't know!
I've done the emotional work to release myself from the guilt of not knowing, of not doing better or different. I chose to educate myself and share with others, so other families might escape the trauma.
Emotional regulation is when it's difficult to redirect and refocus when there's a lack of emotional control. This is when we see meltdowns, tantrums, cursing, extreme crying or extreme laughter. Typically unpredictable emotional responses that are out of sync with the situation at hand.
Emotional regulation also involves co-regulation so if a parent is struggling with their own emotional regulation then they feed off of each other. For example, if Mom is really stressed out then the kid gets really stressed out. These kids are not able to not take in what is happening in their environment. Basically our nervous systems are bouncing off of each other and it's a chicken and egg thing.
One way to explain the emotional regulation is polyvagal theory as shown in this image: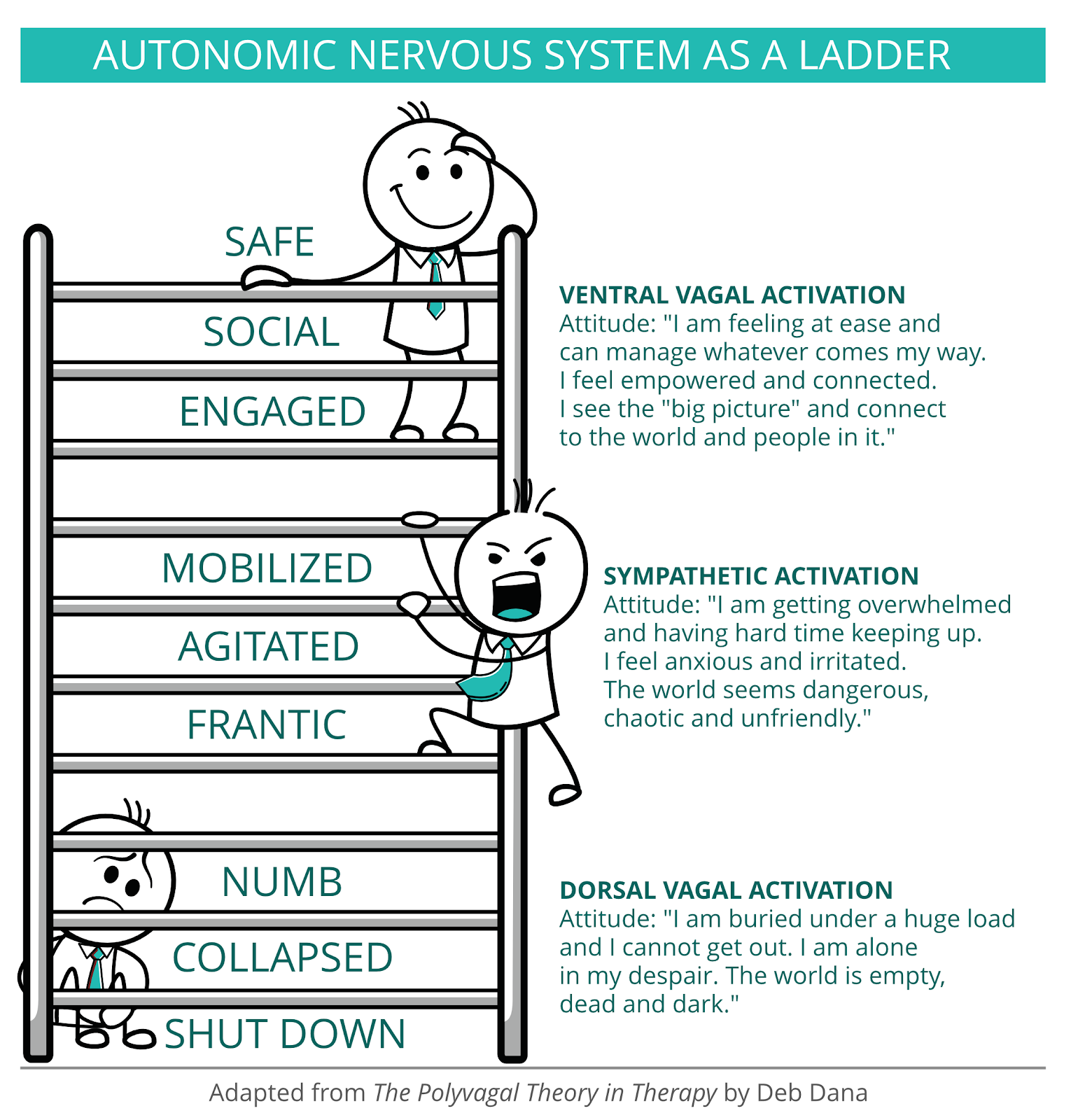 Another take on it is the "window of tolerance" as in this image: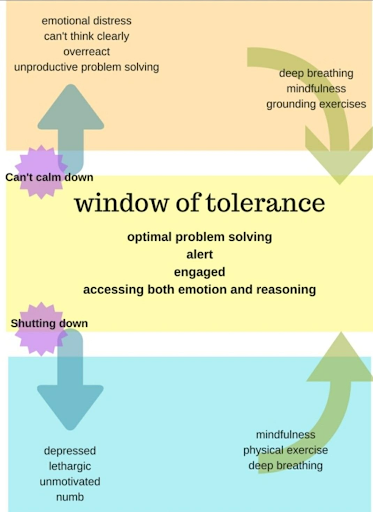 Five strategies that can be used to support teens at home and at school:
Supporting them in being aware of their outbursts and the consequences of having them on their surroundings.
Being aware of stressful situations at home and/or in school.
Clarifying expectations to reduce their feelings of overwhelm.
Creating a safe and supportive environment that fosters empathy.
Using scales to help them monitor where they are emotionally or may be heading as things escalate.
We can all widen our window of tolerance by practicing mindfulness, increasing happiness, and building resilience.

Want to hang with a bunch of resilientAF midlife mamas?Join our Facebook group! You are not alone! We get it!

Categories: anxiety, executive function, polyvagal theory, tolerance